It's not what you look like, what level of education you have, or where you come from. It's about heart. If you have the heart to serve Woodbridge proper & Sewaren in a way that few can, you have everything we need.
Our volunteers pride themselves on dedication and a compassionate, professional and assertive work ethic. Our firefighters develop their skill sets through progressive training programs.
Eligibility Requirements:
Between the ages of 18 – 57.
Be a US Citizen.
Valid NJ Driver's License with a good record.
Be a resident of the Fire District for a minimum of six (6) months and maintain residency in the district. The Fire District includes:

Woodbridge
Sewaren
Fords (addresses east of the Parkway)

No criminal history. Criminal history background check will be performed.
Pass a physical exam, including drug screen.
Meet minimum alarm response and drill requirements.
Complete Firefighter 1 training at the Middlesex County Fire Academy.
Have a desire to serve your community as a first responder.
| Month | Runs |
| --- | --- |
| January | 42 |
| February | 44 |
| March | 48 |
| April | 54 |
| May | 50 |
| June | 68 |
| July | 85 |
| August | |
| September | |
| October | |
| November | |
| December | |
| TOTAL | 391 |
The Woodbridge Fire Company volunteers have been serving the residents of Woodbridge proper and Sewaren for 125 years. Since 1929, our volunteers have stood ready with our career counterparts to provide fire suppression, hazard mitigation, and rescue services to the public.
We deliver a high level of customer service through training and education. Primarily responding from home, our volunteers are from all walks of life, backgrounds, and education.
The Woodbridge Fire Department volunteers respond to an average of 750 calls a year over a large spectrum of incidents: fires, hazmat, motor vehicle accidents and rescue/extrication calls.
On June 15, Woodbridge Fire Company swore in Firefighter Recruit Jean-Claude Okoro, a resident of Woodbridge proper. Over the next few months, we'll be getting Jean-Claude acclimated with us as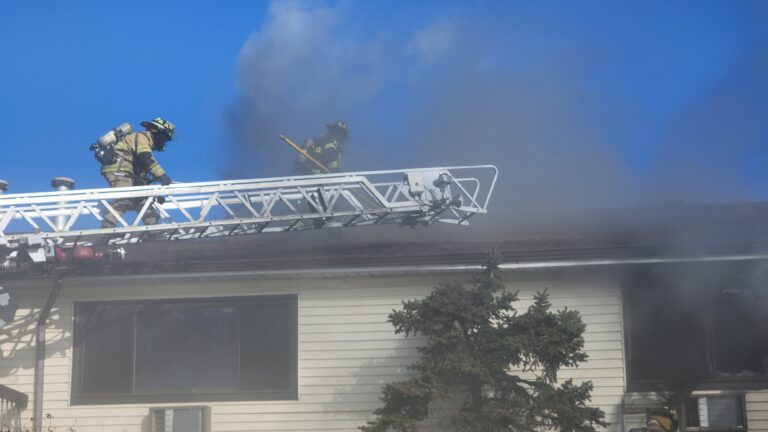 At 13:33 on Sunday, Jan 15 we were dispatched to reports of flames coming from the roof of 738 Cricket Lane. The first arriving units found the fire venting from
We are involved in our community and are always out and about. Here are a few images for you to look at. If you are interested in seeing more of